After taking a year off and moving I created an Easter display for 2006. About 100+ blowmolds and I put about 8 inflatables out this year. Also 3 wood yard art pieces. I also created a Peeps tree using around 100 lighted Peeps.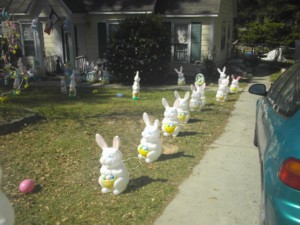 Another view of the right side.
Another angle. There were also similar bunnies on the opposite side of the driveway.